most recent project: wrist warmers (first attempt at DPNs)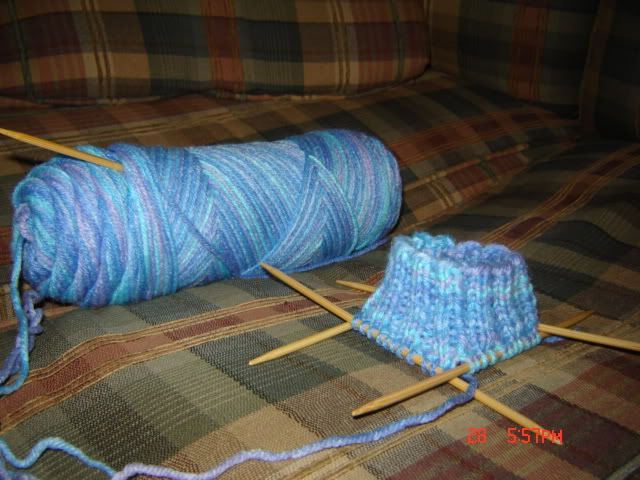 and since im showing unfinished work, i figured i'd let u see the unfinished projects that i've put aside (for now) lol...
first up is the Big Bad Baby Blanket which was my second ever knitting project that i got very bored with very fast.(my cat Bacon was being nosey while i was taking pictures)
my first crochet project that i also got bored with, i love granny squares but i never thought about how many it would take to make a whole blanket! its not even a third of the way done! lol.
and last but not least, Jack! he's my first amigurumi and he's very cute but i cant seem to put his legs n arms in the right spot, so currently he's on hold until i get the urge to try again...
well thats all for now... :)